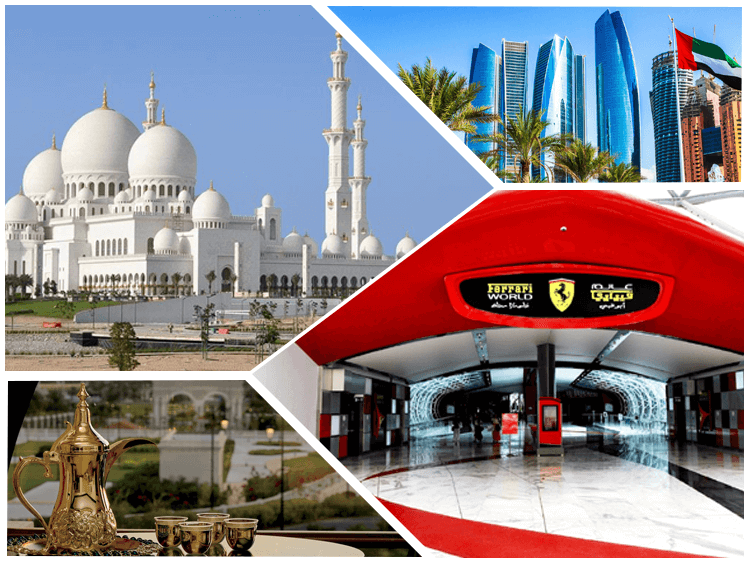 On

December 25, 2019

In Article
Tags:
No Comments
Learn about Traditions, Cuisine, Landscape and History via Abu Dhabi Desert Safari Tour
I and my wife planned to visit Abu Dhabi last summers. We mainly focused on desert safari adventure. It included several unique and enthusiastic activities. However, the activities are appropriate for families, friends and individuals in my opinion. I must say this adventurous tour paid back every single penny. The desert safari Abu Dhabi deals are available in AED 90 per person which is extremely reasonable. We booked two packages. We were very excited before our tour started. We were picked up between 1:30 pm to 2:00 pm from Safeer mall shabia Abu Dhabi and dropped off around 11:00 pm at same location. We were provided with a centralized transportation system. However, there are two other pick and drop locations that are Al wahda mall Abu Dhabi and Mazyad mall Abu Dhabi. We reached at desert safari Abu Dhabi in no time. Those 6 hours in the desert were full of hell fun. When we arrived the sun was shining with luster. The bright rays were encroaching over red sand dunes giving them crystal-like appearance. That moment was splendidly marvelous. We were advised to bring hat, sunglasses, loose fitting suits and comfortable shoes to enjoy the uninterrupted tour.
We brought our passport, identity card and voucher along with us. Hence, our adventure started at this point. Sand boarding was our first adventure. It was not less than spills and thrills on slopes of desert. We strongly adhered our feet on wooden board and started sand skiing. It seems as we were falling downward without any force. The desert safari Abu Dhabi deals also included dune drive session. We started this bashing session in 4×4 cars. The driver was well trained and expert enough to drive swiftly on dunes of sand. Those driving session on high and low altitudes of sands energized every single cell of our body. I strongly recommend this activity to the entire tourist going Abu Dhabi. I and my wife were provided with traditional Arabic dresses for amazing photography session. Those costumes were designed beautifully with fine stitching that represented true customs of Arab.
The bright colors of dresses were looking appealing. There was a separate playing area for children. The children were playing there and their parents were enjoying all the desert activities peacefully. It was totally safe to leave your children there. My wife liked attractive henna painting designs in multiple colors like black, white and red. There were too many female tourists that were having beautiful floral patterns. We enjoyed free flavored Arabic sheesha pipe in open air sitting area. We were given with chilled unlimited refreshments. There were many flavors of juices. The grilled BBQ dinner was very tasty. The separate washroom facility was present for ladies and gents. Next, we came across with live entertainment sessions performed by artists under clear sky. These activities included Tanura dance, Bellay dance, fire show and live dances. I must say desert safari Abu Dhabi is a perfect blend of healthy activities and adventure.