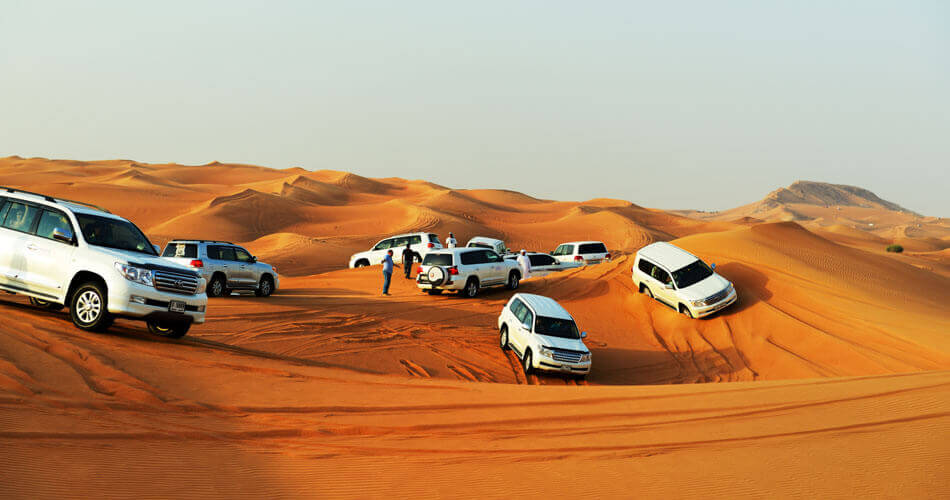 On

December 17, 2019

In Article
Tags:
No Comments
Enjoy best desert safari Abu Dhabi adventures in economical rates
Almost more than 2 million people visited Abu Dhabi last year. Abu Dhabi has many fun and exciting places to be visited during your tour. Abu Dhabi is not as busy as Dubai. It is one of the best tourist destinations in the Middle East. The beauty of the deserts lies in the grains of sand reflecting the sunlight. The cultural happenings, desert sports, dances and exciting fun activities compel tourist to select Abu Dhabi desert safari.
Abu Dhabi desert safari 2020 tour packages include following amazing activities:
You will be picked up around 1:30 pm to 2:00 pm from pick up locations for desert safari adventures in 4×4 vehicles. After enjoying those thrilling activities you will be dropped off at drop off location at 11:00 pm. The centralized transportation has resolved your entire problems during this tour. The common pick up and drop off locations for Abu Dhabi desert safari are as follow:
Al wahda mall Abu Dhabi
Mazyad mall Abu Dhabi
Safeer mall shabia Abu Dhabi
Desert safari Abu Dhabi deals include a number of desert fun activities. Sand boarding is similar to snowboarding the difference is that you are boarding on sand. Although, it is more adventurous to perform sand boarding in desert but you learn a lot during this session. If you are skilled person you can easily do this activity while standing, lying on board or sitting. Sand skiing on hills in deserts can be performed by using ski poles.
The most amazing part of Abu Dhabi desert safari adventures is the dune drive session. It will take your adrenaline level up to the sky. The driving on sand dunes in SUV cars electrifies your soul and mind.
The live entertainment shows such as live dance shows and fire shows entertains the tourist. Tanura dance and Bellay dance mesmerizes backpackers in their charismatic steps.
A separate washroom facility is available for both men and women to overcome all the problems.
The beautiful henna painting tattoos are very much liked by female tourists just because of fine designs.
The photography session in traditional Arabic dresses gives a glimpse of Arabian culture. The photographs become a part of your memory.
Sheesha pipe facility is also available.
The appetizing smell of intercontinental BBQ buffet or vegetarian dinner increases the level of your hunger. The dishes have just finger licking taste. The availability of unlimited refreshments satiates your thirst after those thrilling adventures.
There is a separate playing area for children also so that they won't disrupt you.
Desert safari Abu Dhabi deals are extremely economical for tourists coming from every corner of the world. You can enjoy amazing adventures in just AED 90 per person. However, it is not recommended for pregnant ladies, people with backbone and neck problems, children below the age of 3 years and elderly people to enjoy these adventures just because of safety concerns. You must go for Abu Dhabi desert safari 2020 tour.