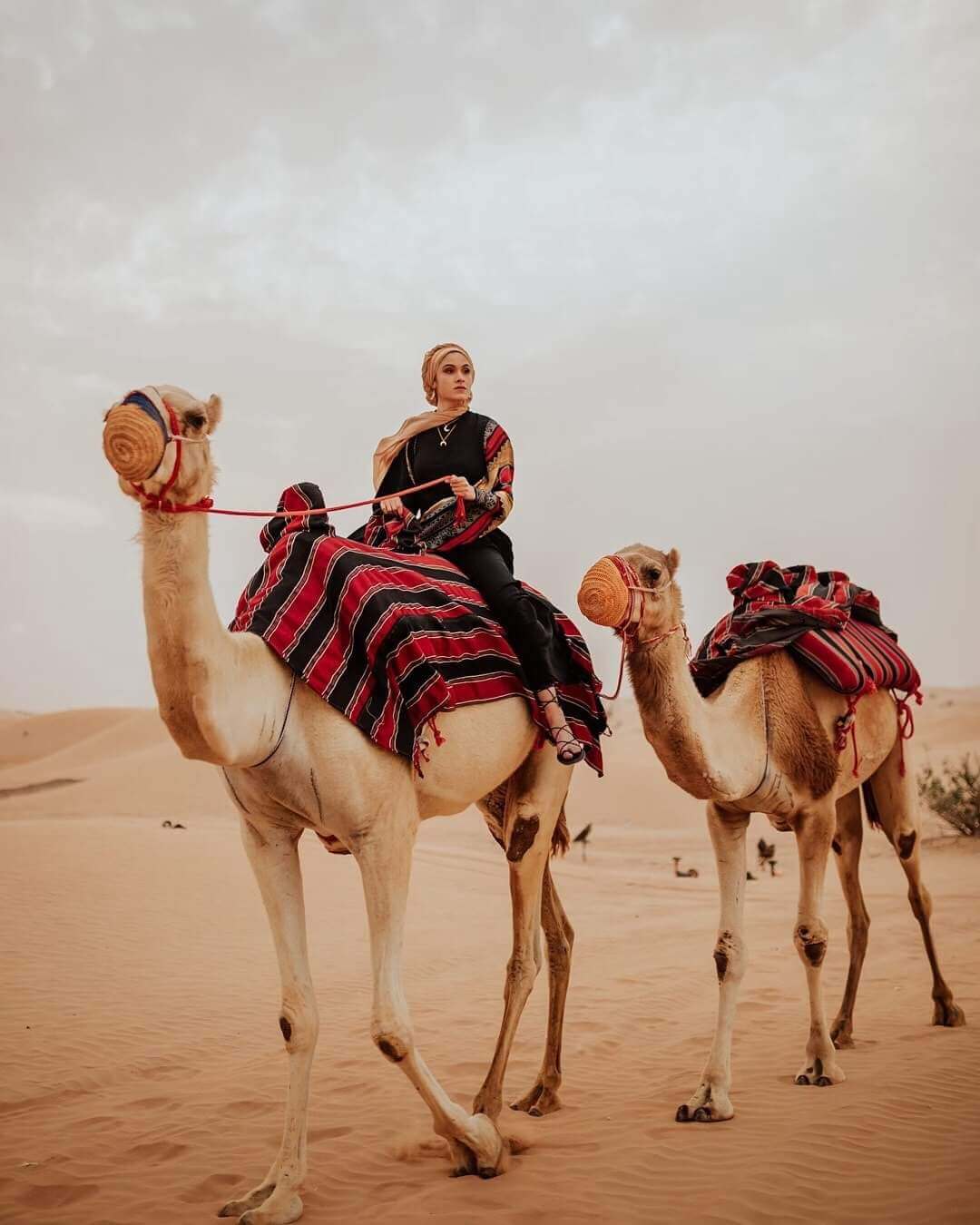 On

January 3, 2020

In Article
Tags:
No Comments
Enjoy rip roaring activities by booking desert safari Abu Dhabi deals
The desert safari Abu Dhabi must be your adventure destination in 2020. From skyscraping over sand dunes to enjoying entertainment activities everything is adventuresome and pleasant. Even Abu Dhabi is safe for women to come and enjoy exciting activities. You can book desert safari Abu Dhabi delas in just AED 90 to enjoy unforgettable adventures.
This adventurous tour starts around 1:30 pm to 2:00 pm and ends at 11:00 pm. Those 6 hours desert safari Abu Dhabi adventure is just awe inspiring and energetic. It is extremely comfortable to reach at destination by enjoying appropriate pick and drop services. The use of centralized transportation system is not only fuel economical but also budget friendly. The best suitable pickup and drop off locations in Abu Dhabi are as follow:
Al wahda mall Abu Dhabi
Mazyad mall Abu Dhabi
Safeer mall shabia Abu Dhabi
The sand boarding is the most remarkable desert sport. It is not difficult at all. The ride on inclined sand dunes is tricky and adventurous at the same time. The sliding down the hills of sand is liked by tourists of all ages. It will be a wonderful experience to cherish lifetime.
The energetic dune driving sessions in SUV cars such as Land Cruisers and Nissan Patrol on high sand dunes are exhilarating. The jumps and jolts will add energy and enthusiasm to every single cell of your body. Turning around the hills seems very risky but drivers are skilled enough to perform this thrilling activity safely.
The camel ride to campsite is the all time favorite desert activity that is appreciated by all tourists. The undulating movements of camel feel amusing and delightful. The charismatic beauty of desert looks breathtaking when you have a view of desert from camel. The vast landscape of desert occults by its supernatural beauty. The flying birds look beautiful.
The beautiful Arabic dresses are available for both men and women. The photographs look colorful in those beautifully crafted dresses.
On arriving at Bedouin camp, the guests are entertained with dances, delicious food and refreshments. The dancers wearing beautiful colored dresses and performing Tanura dance in Arabic style highlights majestic and Sufi spirit. The Bellay dance is the most love dance show by visitors. It transfers positive energy by relaxing your mind. The highly speculative dance style will leave you spell bound. You will praise fire show. You will be inspired by different skills like fire eating or fire breathing. The skilled men manipulate fire in such a way that you will be surprised after watching it.
The flavorful and delicious dishes are appetizing. The sweets and coffee are full of flavor. The soft drinks are chilled and available in different flavors. The backpackers enjoy having flavored Arabic sheesha pipe to double the joy of entertainment activities.
The beautiful patterns of henna tattoos are well appreciated by female tourist and kids. A separate playing area for children and separate bathroom facility is available to make your trip convenient.